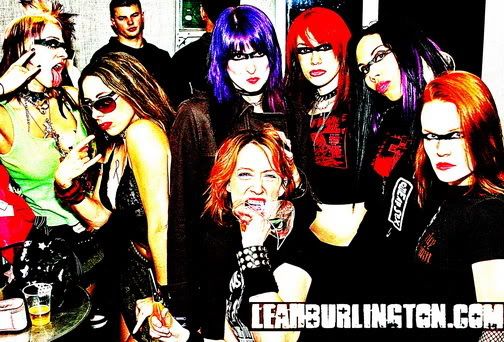 We had the extreme pleasure of getting to see one of Vegas' newest prodigy's again this last friday at the Icehouse Lounge, The DEADLY SEVEN! When I found out they were going to play the Icehouse Lounge,I was slightly amazed and curious as to whether the managers had any inkling as to what this band is about and the carnage that they leave behind after a show. And indeed the chaos after was more insane than most GWAR shows I have seen in the past!
The dirty whores of the D7 and their band the Kuntz led by the sick Sgt Blak Kunt,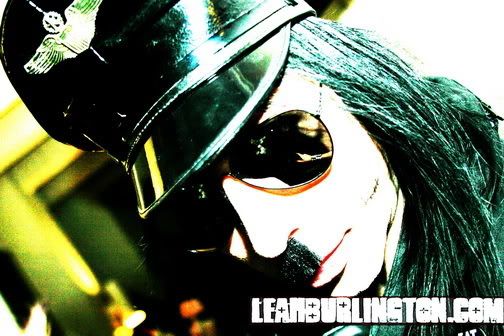 had plans for the crowd that we never could have concieved! They decided to put on a anti-X-Mas show with Santa Claus throwing out body parts to a christmas song after beating a lone guitar player about the head with a acoustic guitar at the beginning of the show!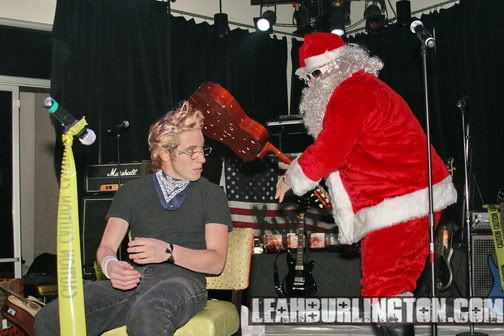 The poor guy got thrown to the wolves in the crowd by the D7's own riot guard and Pig-Headed Guys. Then all of the sudden we heard the start of Thunderstruck by AC/DC and out came the slutty girls from D7 in camoflauge gear and rifles as they started to sing "Wild in the Streets"!! They jumped about pushing and shoving each other and screaming their songs!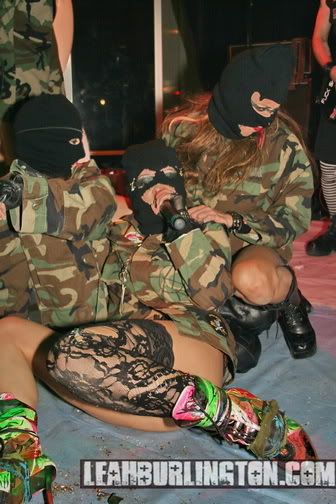 Things started to get ugly when they played the song by Lita Ford, "Kiss Me Deadly" and shit started to hit the fan...out came the chocolate syrup,blood and feathers, and I was up in front of the stage and realised I was going to get fucked up at this point,but I held my ground to get those coveted shots of these crazy bitches!!



They played a few more songs and then ended with "We Dont Care About You,Fuck you!!" and then the cargnage got even crazier with balloons,whipped cream pies, and more fucking feathers!!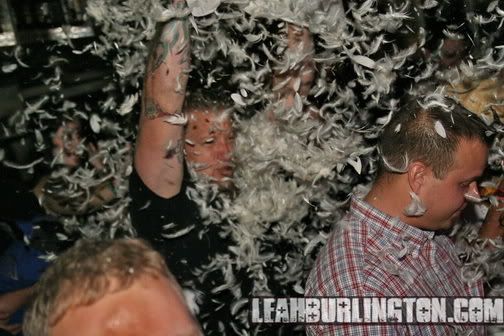 The sinful LUST!!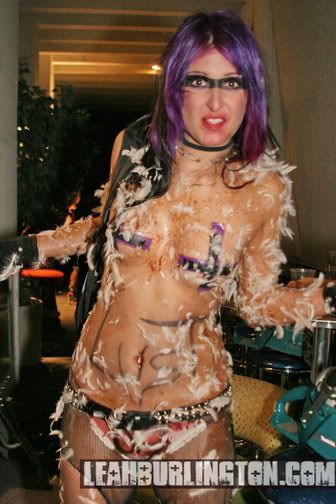 I was dodging all things projectile and realised that some of them were bloody tampons!!! I was just grinning ear to ear at the fucking mayhem that was abounding!!!It was totally nuts! People were moshing and having a great time and there was shit everywhere!!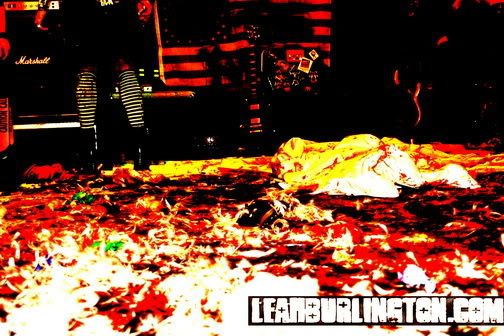 It was only a half an hour show,but as these girls get more added to their set-list, I am sure we will see much longer shows...but to be honest I dont think the venues can handle a longer set when these girls mess a place up so bad! The above pic is the stage after the show has ended in bloody carnage!! Truth be told,this band is entertaining as hell and you would be crazy not to see them live!! Just be sure to wear something that you dont care about or be prepared to get completely covered in disgusting goo!!
D7 girl ENVY2!!
The notorious Kuntz with Sgt Blak,Evel,and Vicious!!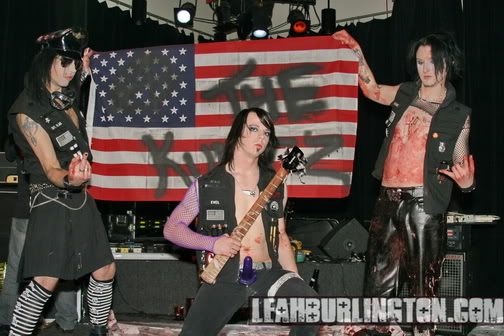 The Kuntz again!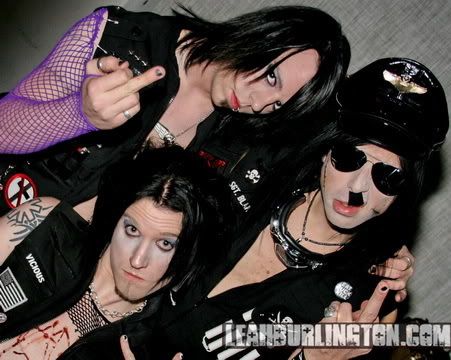 Sgt Blak and Pride!!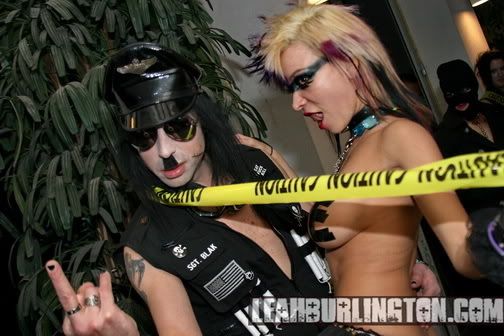 Go see this sick ass band and be prepared to be blown away!!!!!
Check their Myspace page at http://www.myspace.com/thedeadlyseven before they get deleted again.....