I didnt got to see the Rev.Horton Heat featuring Lemmy and Nashville Pussy at the HOB because I had to go to work and make money for a change,but I heard this show was a must see and everyone had a great time.
They had an after party at The ROX and I said, "what the hell" and went out to see the Objex play with The Scoundrels and Buckshot. I have seen the Objex before and love Felony Melony and co, so I was excited to see that crazy punker chick perform again!
Buckshot went on first and that kind of music isnt my cup of tea but they were still a good band for what they do which sounded rockabilly to me.
Then we got ready for Melony to hit the small ROX stage and I wondered if she would stay up there,its so small and she is so energetic! Well,she came out in a whirlwind and proceeded to kick our asses!! I love this band if not just for the raw energy that Melony puts into the crowd! She is small but packs a wallop and gets in your face with that crazy mohawk!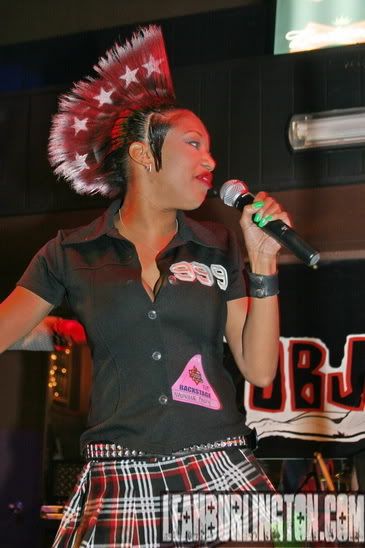 I love this girl and she is sweet too! At one point she jumped off the stage and got up on the railing of the stairs and sang her heart out to the crowd below!
Felony Melony at the ROX!!
This is a band to watch!!! I think they have potential to be HUGE!!
This is their new cd!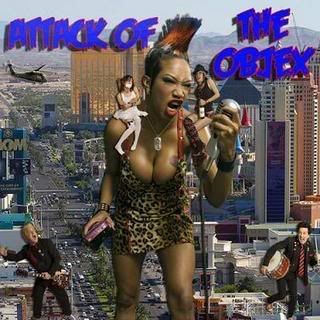 After Mel and Co.blew our socks off there was one more band to come and it was a band I havent heard of because I am such a metal-head and dont usually go to these kinds of shows but I was glad I got to see these bands just because its good to hear something new. This next band up was called the Scoundrels and its fronted by cutie Bianca Banannas. As she was singing she really reminded me of Gewn Stephani just how she moved and the music was reminicient of that kind of Ska/punk/rock. I could be wrong but hey, I am not too up to date on this kind of music.
Bianca was really cute and had a sweet voice.
Bianca Bananna's!
There were lots of kewl people out at this show including the Nashville Pussy band and Morpheus and Ski the PunkRock Paparazzi!
Nashville Pussy band and friend!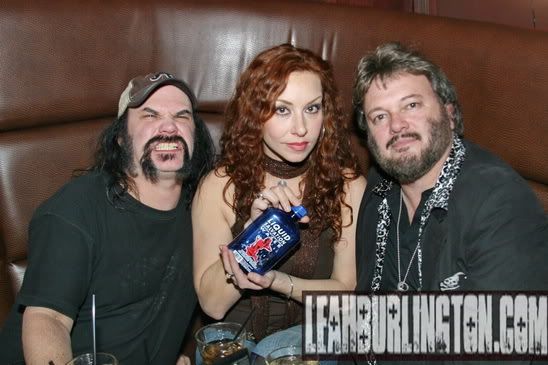 Morph and Pussy Bass Player!!

Melony and Bianca!!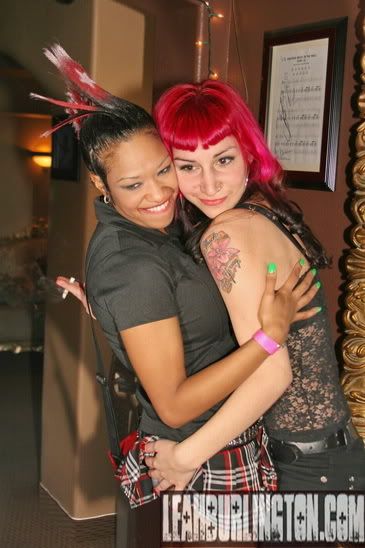 This was a pretty fun show and I enjoyed being there to see these two outgoing Punk- Rock chicks strut their stuff!!! They play a lot out in the scene in Vegas so you should go see them.
Their energy is tough to beat!!
I give this show \m/\m/\m/\m/ Horns up!!