Tuesday nights at the Dive Bar are special in Vegas ...they are the nights when The Sin City Sinners get together and put on a show with some of the old greats from the 80's getting on-stage and singing with them and giving us a special feeling of nostalgia from back in the day!
This last tues was especially great because we had the fortune of getting to see and hear the legend himself,Paul Shortino from Rough Cutt,Spinal Tap,and Hear n Aid fame. This guy was killer back when hair was big and ego's were even bigger! Paul is now living in Vegas with his beautiful wife Carmen. I am sure he will pop in here sporadically to rock us out! He is a really down to earth guy that loves to chat about the old days and give his fans his new cd called The Cutt which he gave me and I love it! Its very classic rock and has a nice old school feel to it.

Paul and Todd Kerns..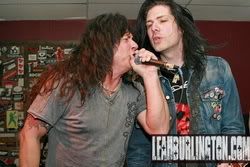 Paul and Brent Muskat,who lives in Vegas also.

Paul Shortino!!!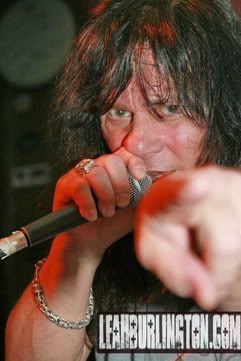 Kelly keely from Quiet Riot/pre Rudy Sarzo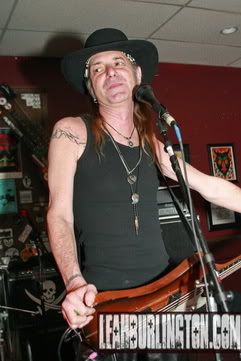 Another Vegas implant,Ron Keel who comes out often to jam now. He also is joining a local band here that I am going to keep a secret until it really happens...
They had a great time singing "Bang Your Head" and dedicated it to our own Kevin DuBrow that passed a few short months ago.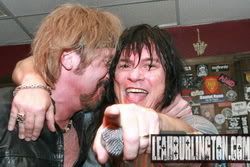 Kevin would have been proud!!! There will be a show in a few weeks with Franki Banalli and Paul doing a tribute to Kevin DuBrow with the Sin City Sinners!
Ron "Right To Rawk" Keel!!
Some kewl people came out to see the show: Jean Luc and Adrian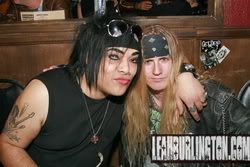 Gabe and Adrian!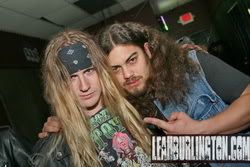 Keith from Highwire and Derek from Great White!
Bianca and Morpheus!!
This was a fantastic nite of rock n roll and I am glad I was there to partake in the party!! Thank you Paul and hope to see you RAWK again soon!!
Paul with Rough Cutt ..
Paul on This is Spinal Tap as Duke Fame!!


Check out Paul Shortino on Myspace at: http://www.myspace.com/paulshortino