We rarely get bands such as what I was about to see at the Cheyanne and when we do,we are always thankful!! I met two guys at Prog/Power USA in Atlanta Georgia last year. They were Norman and Henry from a band called Imagika from the Bay Area. They were super nice guys and said they were going to be in Vegas the following year at the Cheyanne and that I should come see them.
So the time finally came a week or so ago on the 1st of Feb. They had three local bands with them and one band also from the bay Area called Taunted. They are an old school kick ass thrash band and they were high energy! I liked them so much I bought their cd.
Taunted!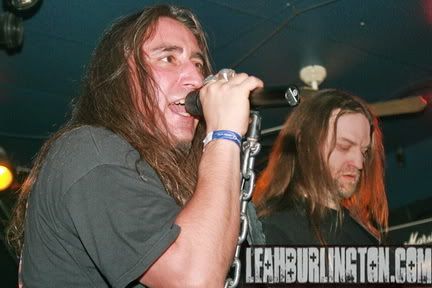 Taunted went on first and I noticed they had a really prog bass player and his name is Jason. He was killer and he also plays in tecno/industrial bands and loves all sorts of crazy shit!
Jason Silva!!

Then their drummer Henry Moreno, who not only plays in Taunted, he plays in Imagika too...so he had two scortching sets to play drums to!! That was killer and he is a sick ass drummer!
Jacques Serrano!!

After a brutal set from Taunted, Imagika went on and just blew me away with their powerful thrashy power metal sound! Norman Sinner is a man with a multi -octave voice and can soar up there with the greats!
Norman Skinner!!!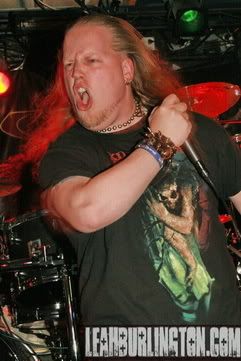 And their guitarist Steve just shredded the place up!!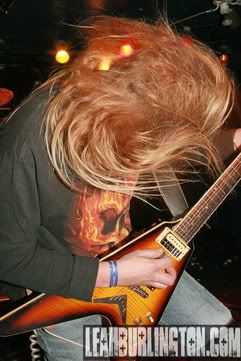 Imagika!!!!!!!
Steven Rice!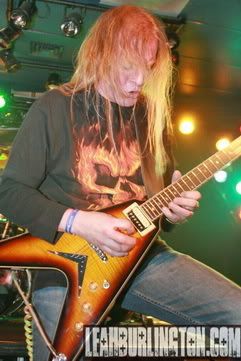 Henry litarally didnt skip a beat since he had to play two amazing sets!!
Henry Rules!!!


Imagika have a cd out that I had to buy at Zia's called "My Bloodied Wings" that kicks major ass! These guys should be on Prog/Power!!!! They put on a killer show even though they were on 'til 3:30 am., which they are not used to...we stayed up with them!! Hope they come back again and dont forget to bring some SWAG!!!
IMAGIKA!!!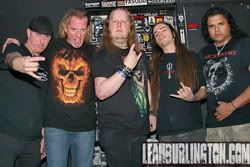 Check out Taunted on Myspace at:http://http//www.myspace.com/taunted
Check out Imagika on Myspace at: http://www.myspace.com/imagikametal

I give this show \m/\m/\m/\m/ horns up!!!!