The Sin City Sinners had another special nite awaiting we rock/metal fnas last tuesday nite! They brought out the talented drummer from Quiet Riot,Frankie Banalli, to play some tunes for us. Also my new fave guy on the Vegas Scene,Paul Shortino(Rough Cutt/Quiet Riot) came out to sing us some more songs.
Paul and Frankie!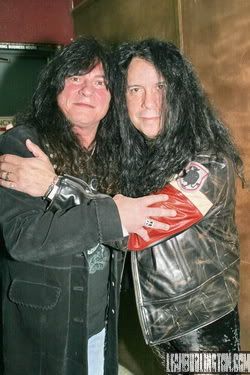 Sin City Sinners with Frankie Banalli!!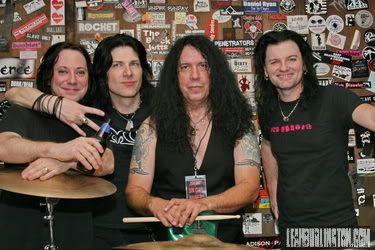 It was the first time in ages that the two legends have reunited together to play a Quiet Riot tune from their cd QR,when Paul joined them when Kevin DuBrow split for a bit. They played "Stay With Me Tonight" which is an awesome song! Frankie told me he would never play another Kevin DuBrow song because it was just too painful. So that was the only song they did from Quiet Riot and that was the reason.
Paul & Frankie jammin'!!!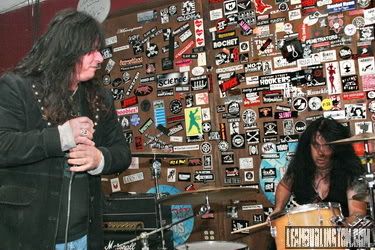 Paul Shortino!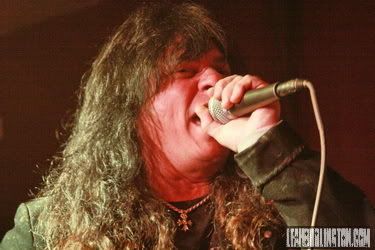 Franki Banalli havin a great time!!!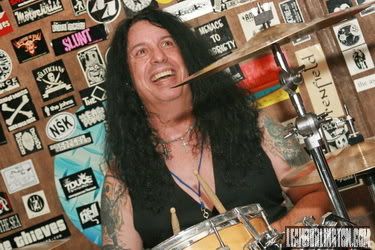 It was a cool set of rockers with Paul singing House Of Pain,Livin Lovin',and Whole Lotta Love.
It was great meeting Frankie and seeing these two legends onstage togther again. They had a blast and so did we the willing rockers that live for moments like this!
Frankie stayed around and signed autographs on records and took lots of photos. Including one with me and Paul...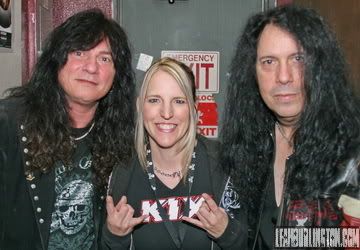 There were a lot of familiar faces at the show inckuding
Sex Pop Suicide
and
Gabe
!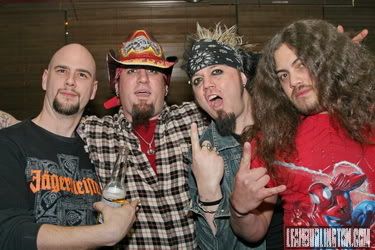 As always
Morpheus
and
Tamrin
were on hand to support the show!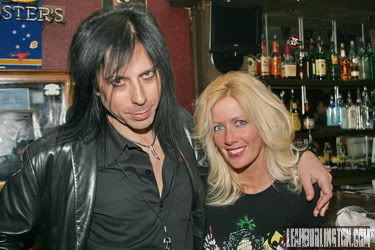 We all had a blast and I hope to see more tuesday nites like these with the
Sin City Sinners
at
Dive Bar!!!!!!!